IMPLANTS-RETAINED
SNAP-ON DENTURES

COST IN MEXICO
A long-lasting dental solution at the lowest cost. Getting Snap-On Dentures in Mexico is 60 % more affordable only at Prime Advanced Dentistry.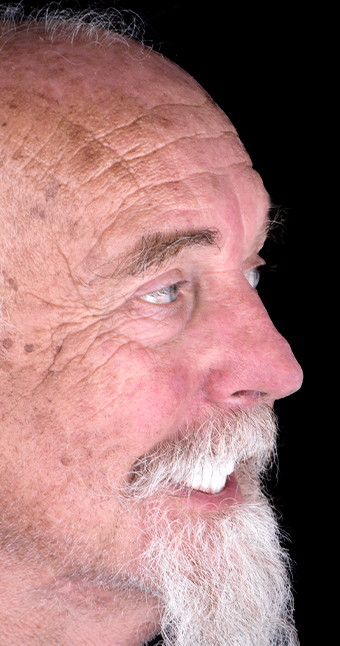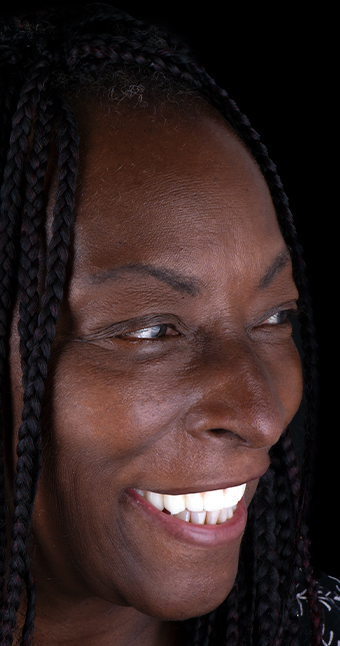 Mini Implant
Snap-On Dentures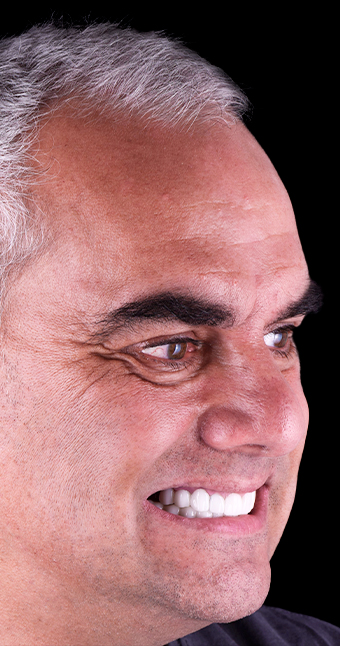 Titanium Bar
Snap-On Dentures
Prime Dental Care:
GETTING SNAP-ON DENTURES

IN MEXICO
Improve your teeth with Snap-On Dentures in Cancun
If you currently use a conventional denture, you probably deal with your teeth rocking, slipping out, and causing sores.
We understand how annoying it is, and that's why we tell you that getting Snap-On Dentures in Mexico will be the best decision you have ever made.
You will have a removable denture that will be held in place by regular or mini dental implants when snapped on. No more worries, pain, or shame. You can expect to get a prime-quality solution with us.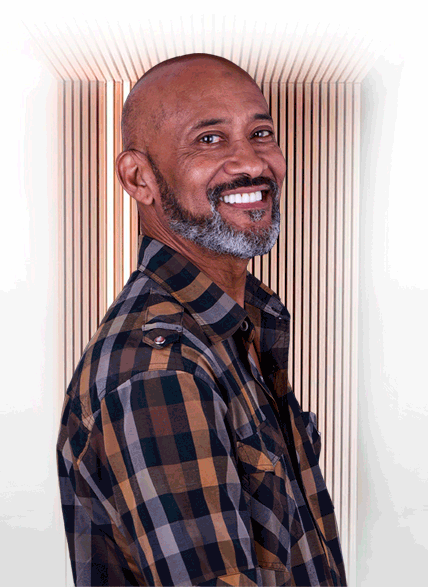 More Comfort, Less Plastic
Compared to regular dentures, palateless snap-on dentures allow you to taste your food and have a slimmest full-arch dental prosthesis.
100% Overdenture Stability
Your implant-retained overdenture will be completely stable when talking, chewing, laughing, or smiling when snapped in place.
Get New Teeth in Two Trips
Getting your new palateless Snap-On denture will take you two trips; we work under a 7-day dental work schedule for you to have a much better experience.
SAVE UP TO 60 % WITH OVER DENTURES IN MEXICO
Implant-retained Snap-On Dentures are the best way to save thousands on your dental work in Mexico. This is because we fabricate your overdenture with CAD/CAM technology, using a highly aesthetic PMMA material.
We recommend you get Snap-In dentures with regular dental implants if you have little bone density or if you plan to upgrade to an All On 4 prosthesis in the future. Regular implants are the most effective and durable for any teeth restoration and will provide the best support for your removable overdenture.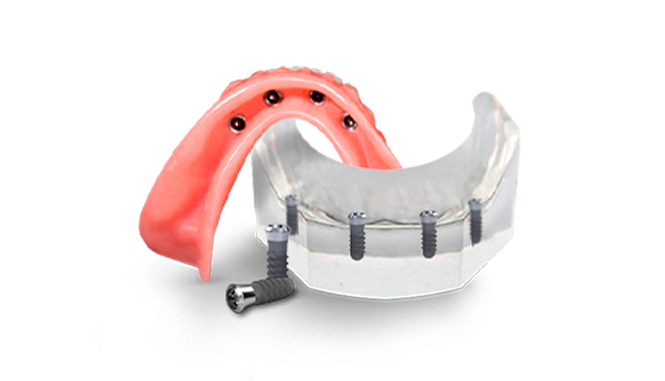 Having a Snap-On denture with mini dental implants is a great alternative if you do not qualify to get regular implants and want to avoid bone graft surgery. Mini implants are half as thin and long as regular ones, making them a one-trip solution as they require less healing time. However, they are less durable.
This option is the one that provides the best level of retention, but it is more costly too. We recommend you this type of Snap-On denture if you wish to have a top-tier option among the overdentures we offer. A bar-retained Snap-on denture will require at least 4 regular implants to work properly.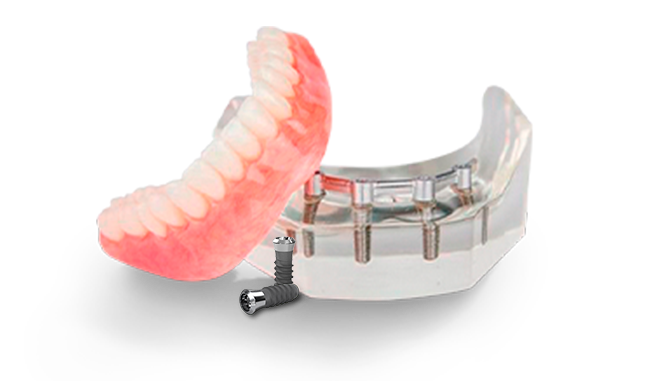 SNAP-ON DENTURES COST IN CANCUN FOR 2023
Choose Prime-Quality Overdentures
Mini-Implant Snap-On Denture
Includes 4 MDIs
Less invasive surgery
Bone graft less
15-year lifespan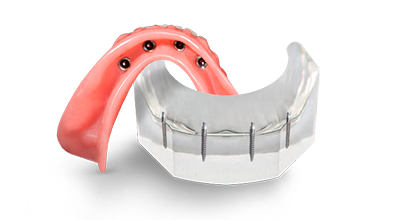 Mini Implant Denture
Cost in Mexico
$3,600 USD
Per Arch
Regular Implant Snap-On Denture
Includes 4 implants
Great Support
All On 4 Upgradable
25-year lifespan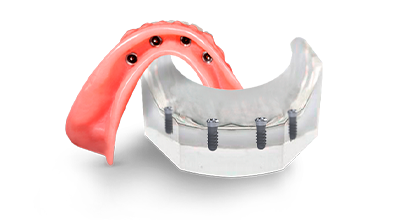 Implant Denture
Cost in Mexico
$6,750 USD
Per Arch
Bar-Retained Snap On Denture
Includes 4 Implants
Excellent Retention
CAM Milled Bar
25-year lifespan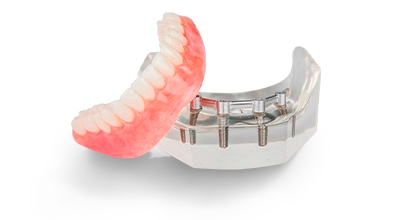 Bar-Retained Denture
Cost in Mexico
$6,760 USD
Per Arch
HAVE A MUCH BETTER QUALITY OF LIFE WITH

SNAP-ON DENTURES IN MEXICO
PALATELESS SNAP-ON DENTURE
Turn your current denture into a palateless Snap-On denture. The cost for denture conversion is only $80, and you will save up to 800 USD on your overdenture treatment.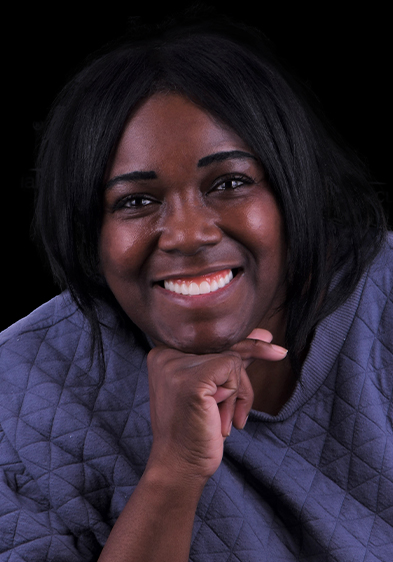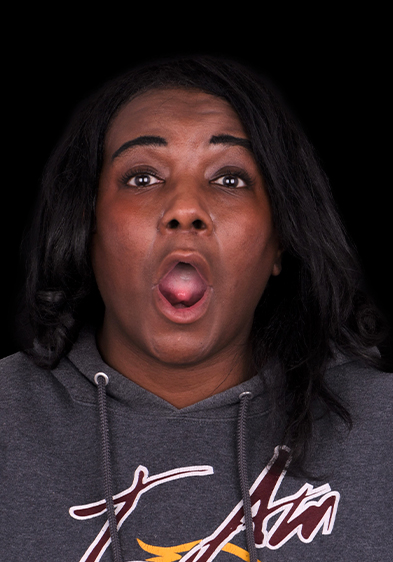 "My smile is back, and so is my confidence!"
SNAP-ON DENTURES WITH 6 IMPLANTS
Ideal for patients with sufficient bone density, getting a Snap-on denture with 6 dental implants will provide you with much more stability and support. Costs start at 8,600 USD per arch.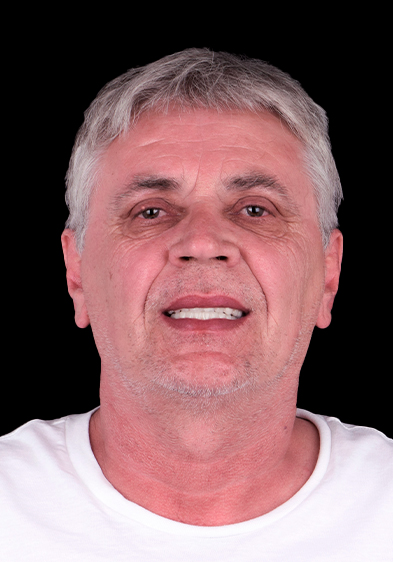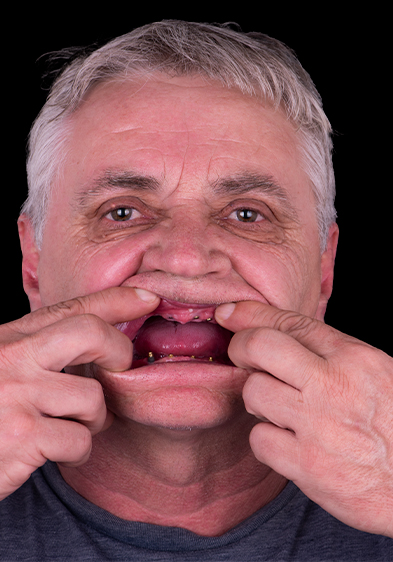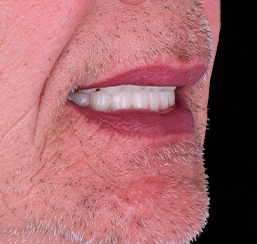 "This is truly prime dental work. Just amazing…"
SNAP-ON DENTURE WITH 6 MINI IMPLANTS
Ideal for patients with severe bone loss. Getting 6 mini dental implants will provide support comparable to four regular implants. Cost starts at 4,500 USD per arch.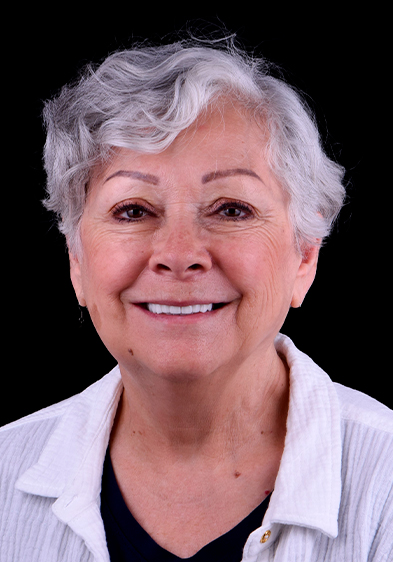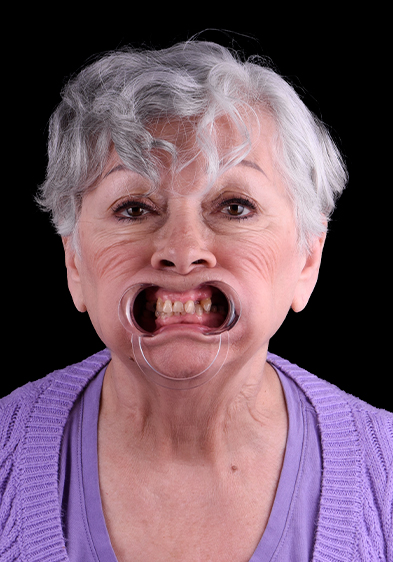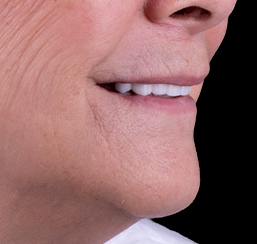 "Never felt so happy to smile as I do now"

The team at Prime Dentistry was professional, friendly.
"They took the time to thoroughly explain the snap-on dentures process and answered all of my questions, putting my mind at ease."
Sofia Andersson

The fit was perfect, and I felt like a whole new person with my new smile.
"The treatment itself was quick and painless, and I was amazed at how seamlessly the snap-on dentures snapped onto my existing implants."
Pedro Silva

Thank you PRIME DENTISTRY.
"In addition to the exceptional treatment I received, the facility itself was clean and modern, and the staff made every effort to ensure my comfort throughout the process."
Isha Mahmoud

I am grateful to have found such a wonderful dental practice.
"I highly recommend Prime Dentistry in Cancun for anyone in need of snap-on dentures or any other dental treatment."
Mary Johnson

I was completely blown away by the technology they use
"I was been visiting dentists for years, I has grown accustomed to conventional dental techniques, but Prime took it to another level"
Michael Cardoso

I was impressed by the attention and care I received in PRIME DENTISTRY.
"From the 3D X-ray scanners that provide detailed images of the mouth to the use of high-quality materials for dental prosthetics, I couldn't believe the difference that technology made."
Li Wei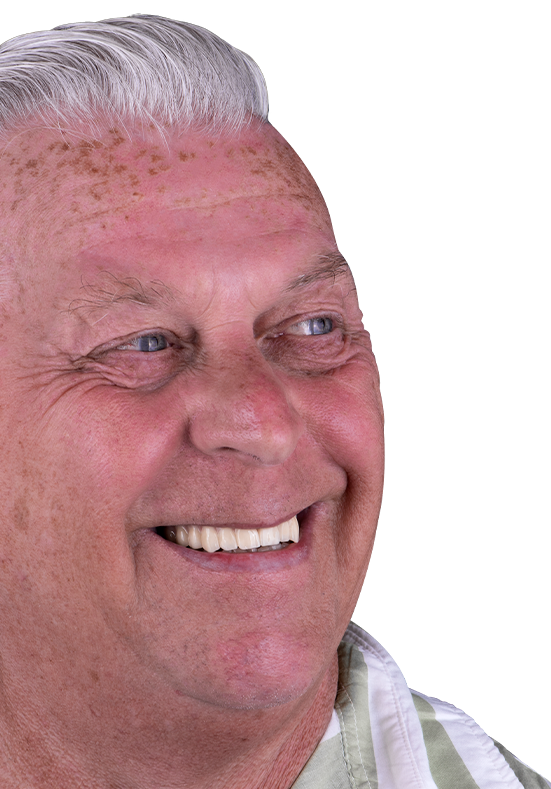 Five-Star Rated
Real Patient
Reviews
There's no need for you to wait any longer
HAVE YOUR OVERDENTURE FOR A
FRACTION OF THE U.S. COST
A single trip is all it takes to get the smile of your dreams. Become a Prime Patient at the best dental clinic in Cancun,
Mexico for dental implants.