Zirconia | Crystal Ultra | Acrylic Hybrid
ALL ON 4

Cost in Mexico
Recover your confidence and better your quality of life with the best permanent dental-implant solution worldwide. Getting All On 4 Dental Implants in Mexico Is 60 % more affordable only at Prime Advanced Dentistry.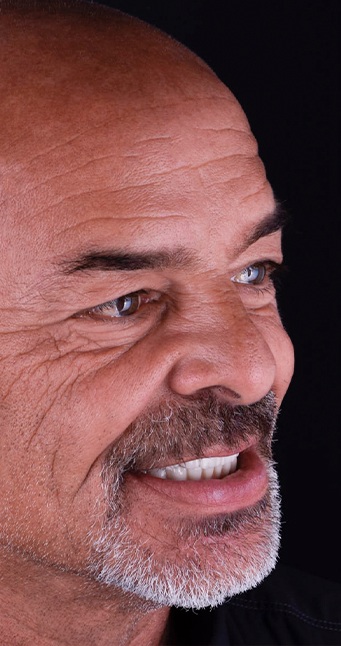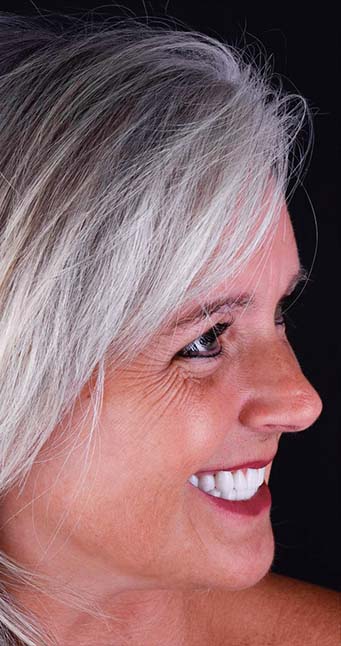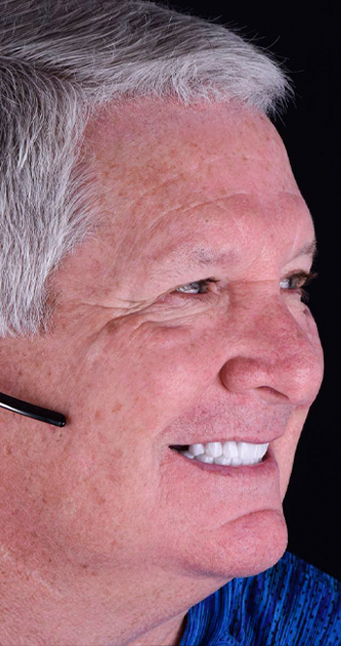 Prime Dental Care:
GETTING ALL ON 4

DENTAL IMPLANTS IN MEXICO
Recover your teeth with All On 4 Implants in Cancun
Probably, you have been told by your local dentist that you need dental implants. The reasons may vary, but we understand your situation and know it´s complicated.
However, you have reached for a much better option to get your all-on-4 dental implants in Cancun, Mexico. Our dental specialists are ready to help you get a permanent solution, and the best of all is that you won't need to spend all of your savings.
You will have a full-arch implant-supported bridge that will be fixed in place by titanium dental implants. You will have no more worries, pain, or shame due to your teeth. You can expect to get a prime-quality dental experience with us.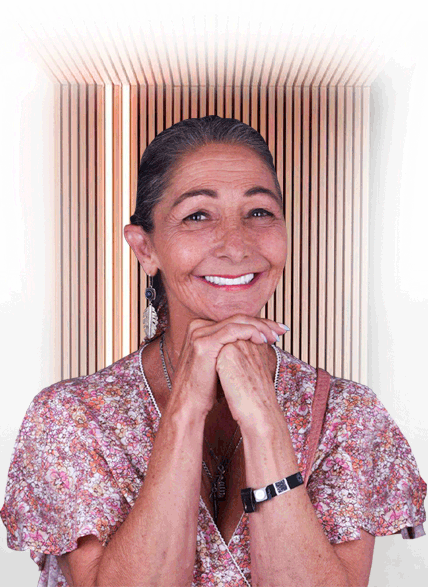 Natural-Looking Teeth
All On 4 prostheses have much better aesthetics than regular plastic dentures. People would hardly tell that you have dental implants.
Completely Fixed Prosthesis
Your new permanent teeth will be completely fixed. When snapped in place, it won't fall off when talking, chewing, laughing, or smiling.
Have New Teeth-in-a Day
The All On 4 treatment will take you two trips. However, on your first trip, you will walk off implant surgery with an aesthetic temporary prosthesis.
SAVE UP TO 60% WITH AN ALL-ON-4 IN MEXICO
Getting All-On 4 dental implants in Cancun is the best way to save thousands on your dental work in Mexico. Compared to the average cost of all-on-four in the U.S., you can expect to save at least 20K at Prime Advanced Dentistry.
Zirconia is the strongest material used in dentistry for dental restorations. A full-arch zirconia bridge is our practice's most sought-after material for all on 4 dentures, as it combines high durability and great aesthetics. Zirconia could easily last you a lifetime.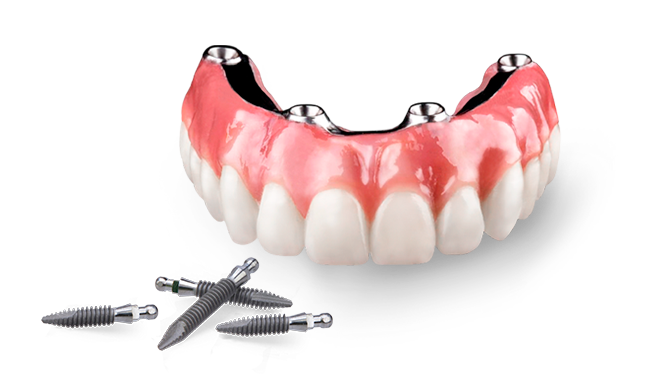 Crystal Ultra™, also known as nano-ceramic is the newest material available for full-arch bridges. This material is highly resistant and 60 % lighter than zirconia. Combined with the technology of a TriLor® Bar, it becomes a hybrid dental prosthesis with flexible properties.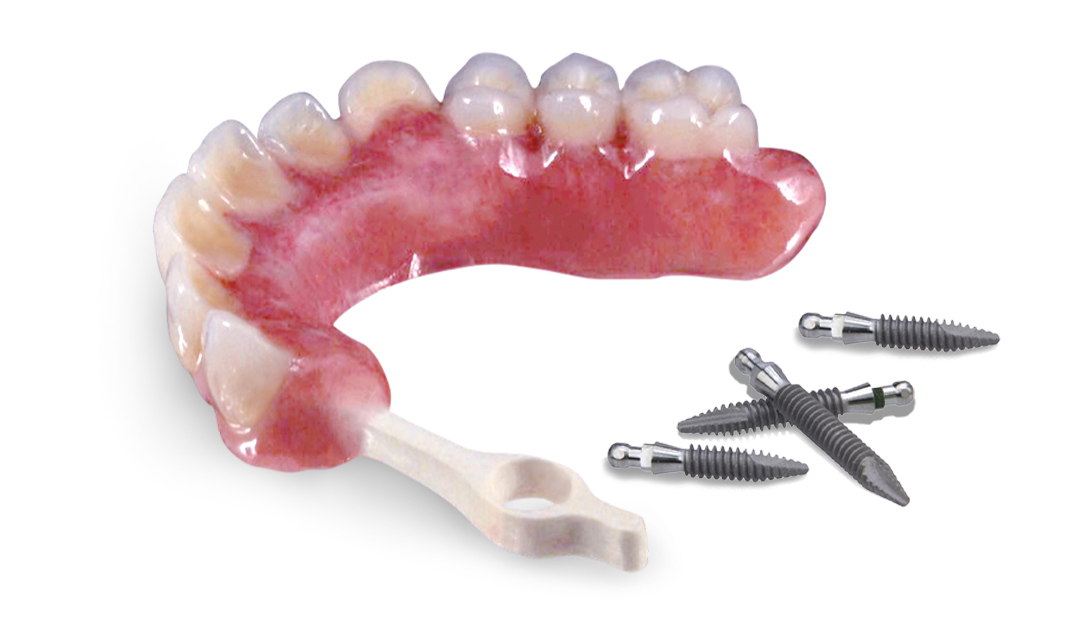 PMMA acrylic hybrid dentures are the most cost-effective option for the All-On 4 treatment. This prosthesis combines a titanium bar with acrylic to create a good-enough prosthesis, both in resistance and aesthetics. We recommend this option if you have a limited budget.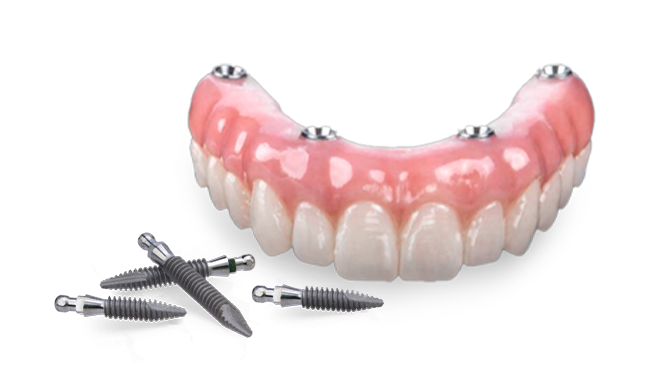 ALL ON 4 COST IN CANCUN FOR 2023
Choose Prime-Quality Implant-Supported Prosthesis
Acrylic Hybrid
All On 4
Includes 4 implants
Mild resistance
Good Aesthetics
5-7 year lifespan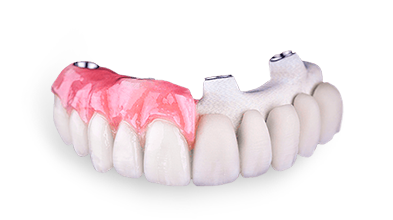 Acrylic All On 4
Cost in Mexico
$11,000 USD
Per Arch
Zirconia Prettau
All On 4
Includes 4 implants
Excellent resistance
Excellent aesthetics
25-year lifespan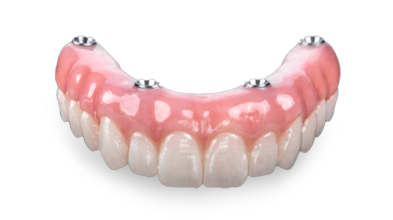 Zirconia All On 4
Cost in Mexico
$11,800 USD
Per Arch
Crystal Ultra
All On 4
Includes 4 implants
Excellent resistance
Improved comfort
25-year lifespan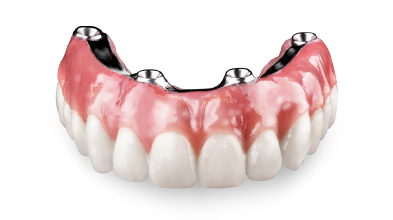 Nano-Ceramic All On 4
Cost in Mexico
$13,500 USD
Per Arch
SAVE UP TO 25K USD AND CHANGE YOUR LIFE WITH

ALL ON 4 FULL MOUTH COST IN MEXICO
ZIRCONIA FULL MOUTH ALL ON 4
Have the most aesthetic and natural-looking teeth. Enjoy a comfortable fit with a slim prosthesis that will endure anything. The cost of a full-mouth zirconia bridge starts at $21,500 USD.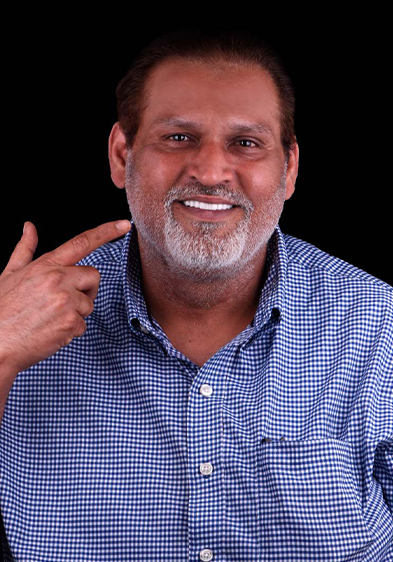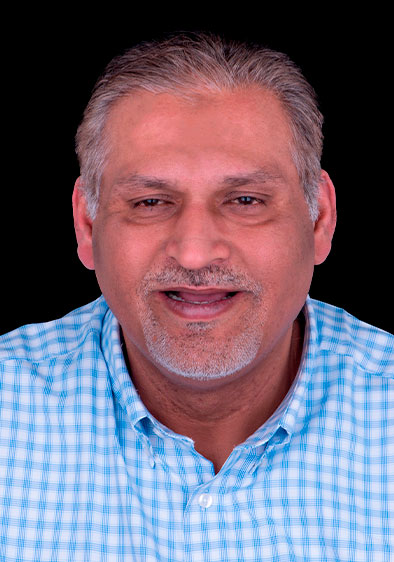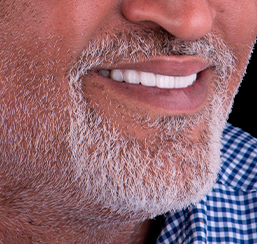 "Never felt so good about my smile!"
CRYSTAL ULTRA FULL MOUTH ALL ON 4
Benefit from the latest technology for All On 4 in Mexico. Enjoy a lighter and highly aesthetic dental prosthesis that resembles the closest to natural teeth. The full mouth cost starts at $22,100 USD.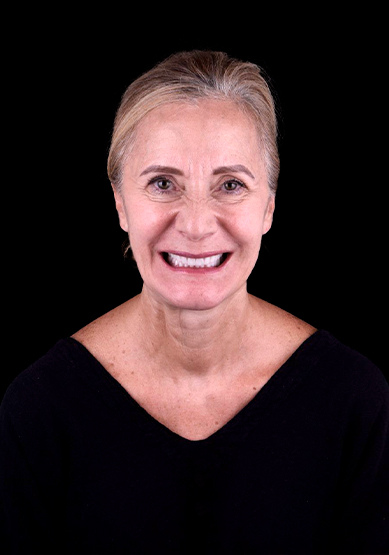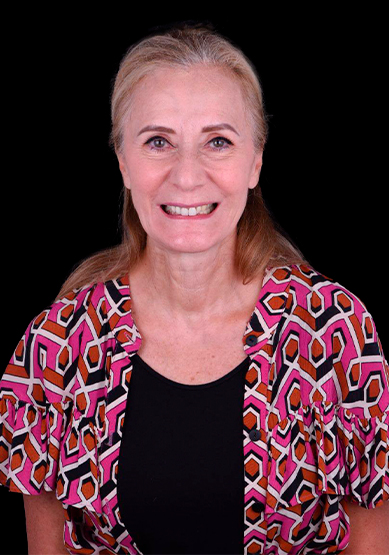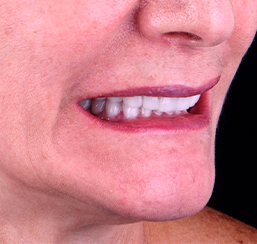 "The level of comfort has no comparison, I love my new teeth!"
ACRILIC HYBRID FULL MOUTH ALL ON 4
Get the biggest savings on your all on 4 treatment in Mexico with a titanium hybrid prosthesis. It is cheap to maintain and durable with the proper aftercare. The cost starts at $20,000 USD.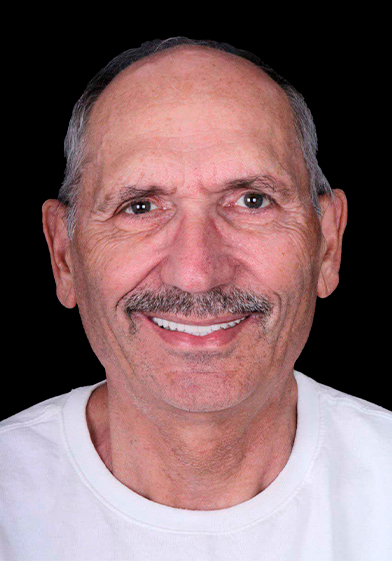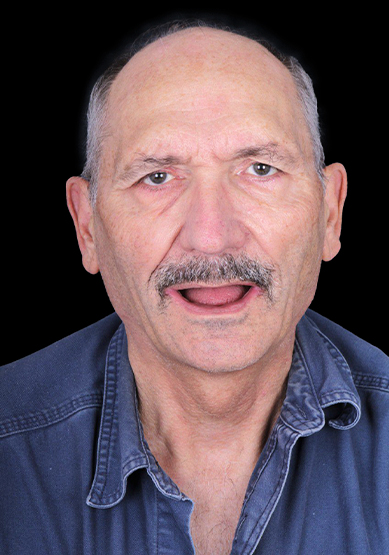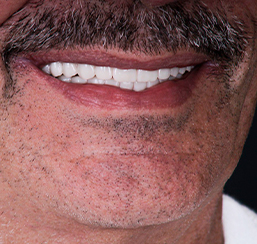 "Saved a fortune on my dental implants. Such a great decision."

The clinic was modern and well-equipped, and the staff were incredibly professional
"I am grateful for the opportunity to receive affordable dental care in Mexico. you too can benefit from the cost con PRIME savings without sacrificing the quality of care."
Adina Hill
My dentist was knowledgeable, patient, and took the time to answer all of my questions thoroughly
"They are the Best All on 4 Dentist Mexico! Everyone who performed the procedure were highly skilled and made sure that I was comfortable throughout the entire process."
John Scott

I am thrilled with the results of my dental treatment in Cancun
"It is an innovative procedure that allowed me to replace all my missing teeth, and the results are beyond amazing. I can now eat all my favorite foods."
Kora Allen

I would highly recommend this clinic to anyone looking for affordable
"Recommend the All-on-4 dental treatment. It has been a life-changing experience for me, thanks for dental professionals who performed the procedure.."
Malika Turner

They even helped me coordinate transportation to and from the airport.
"I must say, I was initially skeptical about the quality of care that I would receive in Mexico. To my surprise and delight, I found that the care I received was just as good, if not better, than the care I received in the United States."
Adam Martin

The treatment has given me a new lease on life, and I feel like a completely different person
"After years of struggling with multiple missing teeth and dental issues, I finally found a solution that gave me back my confidence."
Becca James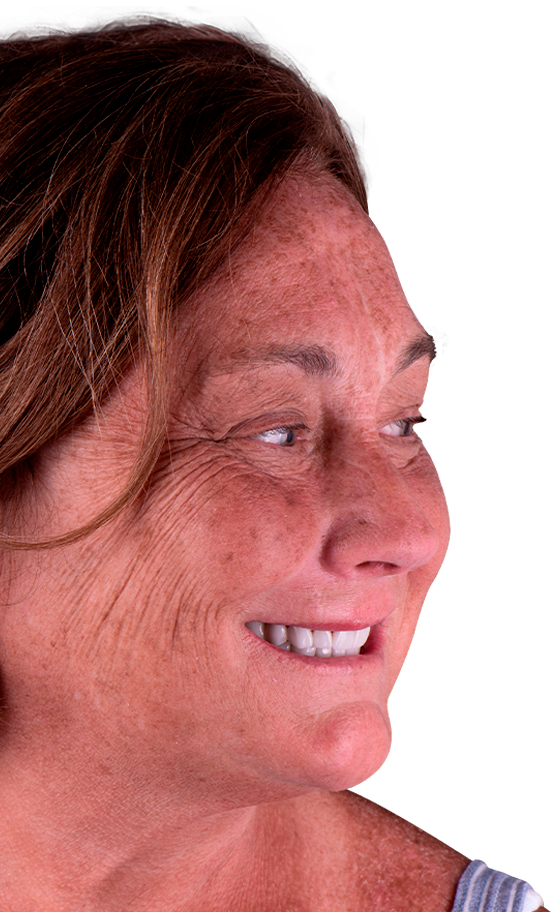 Five-Star Rated
All On 4
Reviews
There is no need for you to wait any longer
HAVE YOUR ALL ON FOUR AT A
FRACTION OF THE US COST
A single trip is all it takes to get the smile of your dreams. Become a Prime Patient at the best dental clinic in Cancun,
Mexico for all on 4 dental implants.