Getting affordable dental veneers in Mexico is to make a major improvement in your smile. You can save up to 50% on your full-smile makeover.
Getting your full set of veneers in Mexico will take you a single 7-days trip. In that time, your dentist will work a schedule for you to have a much better experience.
Veneers are the top cosmetic dental treatment at Prime Advance Dentistry. A smile makeover will be the best investment you will ever make because you will get rid of all of those dental issues that make you feel insecure and you will enjoy much better oral health.
You're going to get safe service, quality in a variety of materials and the best price for a full set of veneers in Mexico, personalized simile design with CAD-CAM technology qualified dentists specializing in cosmetic dentistry in Cancun; also, we are the only clinic with in-house dental laboratory, so all the treatment is done in the same clinic.
The cost for a full set of veneers in Mexico will depend on the material and the amount of teeth, the prices go from $3,000 USD for a Full-Mouth Composite Veneers to $7,200 USD for a Full-Mouth Emax Veneers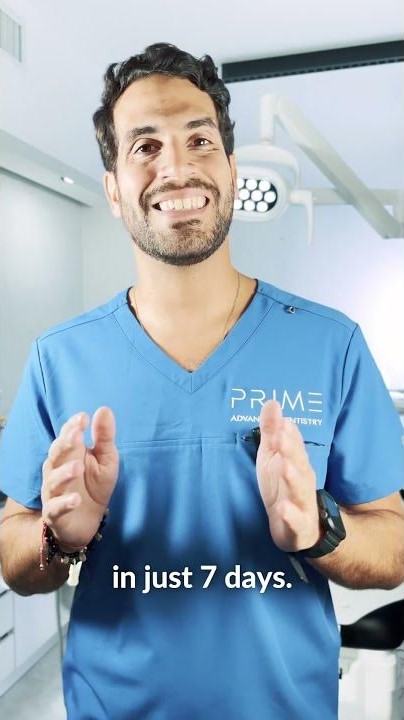 FULL-MOUTH EMAX VENEERS
Improve up to 16 teeth
8 incisors

4 canines

4 premolars
Price Starts at
$7,200 USD
I Want a Perfect Smile
A very important issue that you have to think about it, is that for a Full-Mouth Smile Makeover, you might need from 8 to 12 dental veneers. Using state of the art dental technology in smile design, we can enhance your facial features given you a natural result.